STRMN Shih Tzu Rescue of Minnesota
Rescue, Rehabilitate, Rehome
For More Event info,
visit our Events Page

Your donation will help
STRMN rescue a Shih Tzu
in need. You may make a
tax deductable donation to
STRMN at P.O. Box 46562,
Eden Prairie, MN 55344

or through our secure Paypal account.
(You do not have to have a Paypal account to make a donation)
Shih Tzu Rescue Of Minnesota
P.O. Box 46562
Eden Prairie, MN 55344
www.shihtzurescuemn.org



Follow us on
Facebook


Meet and Greet
our Available Dogs
Minnetonka Petco


First Saturday of every month

10:00 am to 1:00 pm

THIS IS A MEET & GREET ONLY. WE DO NOT ADOPT OUT DIRECTLY FROM THIS EVENT.

CLICK HERE to review our Adoption Process.

Store Address and
Directions
Click HERE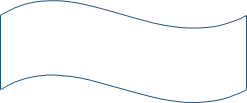 CELEBRATING 10 YEARS
IN RESCUE!
CELEBRATING 10 YEARS
IN RESCUE!
It is important for us to know that prospective adopters feel a real bond and commitment to the dog
being considered, and it is also important that the dog fit your lifestyle. Our goal is to have the best
quality of life for the humans and animals in the dogís new family and for us to match each dog with
a home where an ideal bond will occur. Because many rescue dogs have been surrendered to
rescue as a result of inappropriate or abusive treatment received from young children, we prefer
that children of our adopters be over age 8. If families with children under 8 years old have a
current dog or have recently had a dog who has passed, we may consider the application. Please
understand that with small children in the family there is usually a high risk of the child being
injured, the dog being injured, or the dog is returned to rescue once the family realizes the dog is
not a good match for them or that they didnít thoroughly think through the attention needed by the
dog in addition to those of small children.
Our goal is that the dog be adopted by a family who is committed to the dog for its entire life, and is
capable and willing to provide the care needed at all stages in its life. Most Shih Tzus can have a
life expectancy of as much as 16 years. Please consider this when deciding whether to add a dog
to your family. Will you be able to meet the dogís emotional and physical needs for the rest of its
life? Although we do not discriminate based upon race, creed, gender, sexual orientation, or age,
we do reserve the right to make adoption approvals which are best for the dog. The
adoption approval may be affected by an individualís ability to care for the dog forever. Factors such
as age of the dog related to age of the person, activity level and needs of the dog compared with
the individualís ability to give the dog appropriate company, exercise, and supervision will be
considered in determining whether an applicant is a suitable adopter for the dog.
There are also few stipulations which must be agreed to:
1. We will not consider an application to give the dog as a gift to another person.
2. The adopter must NEVER use an invisible fence to contain their adopted Shih Tzu.
3. The adopter must NEVER use a retractable leash.
4. We adopt within the state of Minnesota, with the distance being at the discretion of the foster
home. Exceptions will occasionally be made for adoptions in neighboring states.
5. We do not ever ship dogs.
completed by clicking the application button at the bottom of this page. Once you have completed
and submitted the application, it will be reviewed by an application committee who will decide if it is
an appropriate application for one of our Shih Tzus or for a particular dog in which you are
interested. The application gives us an idea of your living situation, your family, your lifestyle, and
what you are really looking for in a companion. As everyone knows, the requirements and
expectations for dogs all vary, and like humans, each one has its own character and personality.
With regards to dogs, some are mellow and just need a place where they can be a companion to
people and relax and live out their lives. Others are more active or like the companionship of
another dog. But they all need to be in homes where they are understood and loved unconditionally.
After reviewing the adoption application, an adoption coordinator will call for a phone interview to
chat further about the dog and you. Upon completion of the phone interview we check your
references to make sure that you are, in fact, who you represent yourself to be as both a person
and prospective dog parent.
The next step is to verify your living situation. Once again, all dogs have different requirements, an
example being that some dogs really need to go to homes where a fenced yard is available,
whereas others are fine without a fenced yard. We also need to make sure that you are the owner
of the home that you reside in, and if you are not, then we need to get consent from your landlord
that the dog you are looking to adopt will be allowed in your home.
Finally, we will do a visit to your home, where all family members must be present, and you will get
to meet the dog you are considering. Hopefully the visit will tell us that this is the match we hope it
will be! At that point, if it is true love, then you may welcome your fantastic new Shih Tzu into your
home for the beginning of what we are certain will be a wonderful, loving forever relationship.
Please understand that it is the decision of the foster parent as to whether the family, home and dog
are an appropriate match.
We require that you sign our adoption agreement and pay the adoption fee for the dog. All dogs
adopted from us are fully vetted (vaccinated, heartworm tested, dewormed (if necessary), and
spayed/neutered). The adoption fee is based on the age of the dog and ranges from $100 to $400.
Some may feel that this is a long process, but it is important to understand that we need to know
that our Shih Tzus will never end up unwanted again. If, for any reason, you are unable to care for
or do not wish to keep your adopted Shih Tzu, he/she must be returned to Shih Tzu Rescue of
Minnesota. Most applicants begin to feel a sense of excitement and anticipation about bringing a
new fur baby home and that makes the process, and ultimately the joy of having a Shih Tzu, all