STRMN Shih Tzu Rescue of Minnesota
Rescue, Rehabilitate, Rehome
For More Event info,
visit our Events Page

Your donation will help
STRMN rescue a Shih Tzu
in need. You may make a
tax deductable donation to
STRMN at P.O. Box 46562,
Eden Prairie, MN 55344

or through our secure Paypal account.
(You do not have to have a Paypal account to make a donation)
Shih Tzu Rescue Of Minnesota
P.O. Box 46562
Eden Prairie, MN 55344
www.shihtzurescuemn.org



Follow us on
Facebook


Meet and Greet
our Available Dogs
Minnetonka Petco


First Saturday of every month

10:00 am to 1:00 pm

THIS IS A MEET & GREET ONLY. WE DO NOT ADOPT OUT DIRECTLY FROM THIS EVENT.

CLICK HERE to review our Adoption Process.

Store Address and
Directions
Click HERE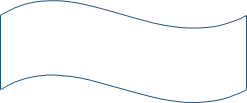 CELEBRATING 10 YEARS
IN RESCUE!
CELEBRATING 10 YEARS
IN RESCUE!

The
2017 Rescue Reunion
will be held
September 16th
from
Noon to 3 pm
----same location as 2016!

All former adopters with STRMN are invited with their families and Shih Tzu!

You should have received a "Save the Date" postcard by now--watch for your formal invitational flyer within the next few weeks!

You will enjoy a complimentary picnic lunch, a fun Shih Tzu store, dog food vendors, free behavior training with "Your Dog's Best Friend", a photo booth with Angela Boone Photography, and an enclosed Dog Arena for off-leash play time!

This event is lots of fun and offers lots of social interaction for your dog---adopters, please attend!
STRMN strongly endorses the use of a harness when walking your dogs. The trachea of a Shih Tzu is very fragile and can fracture easily from any pulling. UDogU has supplied our rescue with harnesses for years, and although our rescue does sell these at our Reunion each year, we have now entered into a partnership with UDogU allowing you to go online to their website, order anything at a 15% discount, with 5% of the sales returning to STRMN as a donation from UDogU!

Besides harnesses, they also sell leashes, ruffle harnesses, visors, and other small dog accessories.
Happy shopping!


WEBSITE: www.udogu.com
COUPON CODE: SRMN15
This code must be typed in just as you see it on the order form at the website: all caps followed by the number 15.


This coupon will give you a 15% discount of all items, except those on the Close Out page and those items that are on Special.



Information about the udogu easy-on harness design ...
put it on in 2 easy steps ...