STRMN Shih Tzu Rescue of Minnesota
Rescue, Rehabilitate, Rehome
For More Event info,
visit our Events Page

Your donation will help
STRMN rescue a Shih Tzu
in need. You may make a
tax deductable donation to
STRMN at P.O. Box 46562,
Eden Prairie, MN 55344

or through our secure Paypal account.
(You do not have to have a Paypal account to make a donation)
Shih Tzu Rescue Of Minnesota
P.O. Box 46562
Eden Prairie, MN 55344
www.shihtzurescuemn.org



Follow us on
Facebook


Meet and Greet
our Available Dogs
Minnetonka Petco


First Saturday of every month

10:00 am to 1:00 pm

THIS IS A MEET & GREET ONLY. WE DO NOT ADOPT OUT DIRECTLY FROM THIS EVENT.

CLICK HERE to review our Adoption Process.

Store Address and
Directions
Click HERE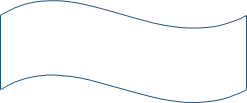 CELEBRATING 10 YEARS
IN RESCUE!
CELEBRATING 10 YEARS
IN RESCUE!
Vendors endorsed by Shih Tzu Rescue of MN
While STRMN cannot guarantee the outcome of any of these services, we have used and continue to
use these vendors exclusively for the care of our foster dogs. They all have shown integrity,
honesty, and pride in their work with our dogs, and the results have been amazing. We hope you
will support them with your business as well!
Your Dog's Best Friend
Rescuing a dog is a rewarding experience. Adoption is the last and most crucial step in taking a dog
that had little hope and giving it a happy and fulfilling life. Unfortunately, a few dogs have difficulty in
adjusting to their new home. And not every adopter knows how to effectively help the dog adjust to
its new home environment and to the activities of its new family. Shih Tzu Rescue of Minnesota is
always willing to advise adopters regarding basic behavior or obedience training at any time. But if
you feel that you need additional help with specific training or behavior issues for the Shih Tzu you
adopted from STRMN, Your Dog's Best Friend is available for private, in-home training sessions
with you and your dog. The training session(s) is meant to intensively address specific behavior
issues, and is not intended as a substitute for general dog obedience training. Your Dog's Best
Friend has generously agreed to provide training at a reduced rate for dogs that have been adopted
Here is an excerpt from Your Dog's Best Friend's website that explains how they will work with your
"At Your Dog's Best Friend, we spend our days hosting dog groups where we teach owners
how to "Dog Whisper" and help dogs socialize in a positive environment. We work with
several veterinary hospitals and rescue agencies to create great dogs when all hope seems to
be lost. We do in-home training to help dog owners rehabilitate dogs with behavior problems
and learn how to manage the dog's behavior themselves."
To receive further information and schedule an appointment with Your Dog's Best Friend, visit
In-home Sessions: $100 for 1 hour
Rehabilitation Programs: $300 for 4 weekly sessions (one session per week).
Each session lasts at least 2 hours.
These special prices reflect more than 50% off the regular retail rate for services.