STRMN Shih Tzu Rescue of Minnesota
Rescue, Rehabilitate, Rehome
For More Event info,
visit our Events Page

Your donation will help
STRMN rescue a Shih Tzu
in need. You may make a
tax deductable donation to
STRMN at P.O. Box 46562,
Eden Prairie, MN 55344

or through our secure Paypal account.
(You do not have to have a Paypal account to make a donation)
Shih Tzu Rescue Of Minnesota
P.O. Box 46562
Eden Prairie, MN 55344
www.shihtzurescuemn.org



Follow us on
Facebook


Meet and Greet
our Available Dogs
Minnetonka Petco


First Saturday of every month

10:00 am to 1:00 pm

THIS IS A MEET & GREET ONLY. WE DO NOT ADOPT OUT DIRECTLY FROM THIS EVENT.

CLICK HERE to review our Adoption Process.

Store Address and
Directions
Click HERE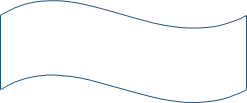 CELEBRATING 10 YEARS
IN RESCUE!
CELEBRATING 10 YEARS
IN RESCUE!
STRMN would not survive without the many volunteers who generously donate their
time and energy to the care and welfare of our dogs. We always need more
volunteers in a variety of areas. If you have a passion for the Shih Tzu breed, some
extra time, and a whole lot of love to share with these very special dogs, we want to
hear from you! The rewards cannot be measured and you will be blessed when you
help save a dog which is homeless, abused, unwanted, and suffering. We are a
warm, supportive group of men and women in and around the Twin Cities area who
consider themselves friends as well as fellow volunteers!
There are many different ways to volunteer and listed below are just a few. If you feel
Foster Care
Our greatest need for volunteers is that of being a foster home. All of our foster dogs
live in private homes. There is always a dog waiting to come in to rescue who needs a
foster home and we always need more foster homes so we do not have to turn away
any dogs. If you are able to care for a Shih Tzu in your home, please consider
fostering. STRMN covers all necessary veterinary care at pre-approved veterinary
clinics, food and miscellaneous supplies.
Every new foster home is given a thorough orientation and also is assigned a foster
mentor. The mentor is an experienced foster mom or dad who will support and guide
you through the intake, fostering process, and subsequently the adoption of the dog.
Fostering requires commitment; to the dog, to the organization, and to the adopter,
but it is also one of the most rewarding experiences you will ever have.
The foster parent's responsibilities include:
• taking the dog to its vet appointments (some dogs require more than one
• taking the dog to the groomer (grooming is provided at no cost by voluntary
• helping the dog become as adoptable as possible, such as working on
housetraining, walking on a leash, or correcting minor behavioral issue
• attending a 3 hour Meet and Greet with their foster dog at the PetCo in
Minnetonka the first Saturday of every month
• evaluating the adoption applicant, which includes checking references and
• following up with the adopter to make sure that the adoption has been truly
successful and to offer advice or support, if needed
If there are special circumstances and a foster parent is unable to take their foster dog
to a vet or grooming appointment, or if the foster parent needs help with any other
aspects of fostering, other volunteers are available to assist them.
Because STRMN's mentors, volunteers and veterinarians are primarily located in the
Twin Cities area and we provide intensive one-on-one guidance for our foster homes,
we are unable to give support to individuals who are not within a reasonable driving
distance (30 to 40 miles) of the Minneapolis/St. Paul metro area.
If you live within the Twin Cities metro area and would like to be a foster parent,
please complete the Volunteer Application and someone from STRMN will contact you
to further discuss the responsibilities and answer any questions you may have about
being a foster parent. There is no obligation if you complete the Volunteer Application,
so feel free to do so to initiate a conversation about becoming a foster home.
Temporary Foster Support
Temporary foster volunteers are needed to temporarily foster on a short term basis if
the dog's foster parents must be away for a while, such as a long weekend, or a
vacation. Temporary foster homes can also provide the "bridge" if a rescue dog
comes in and we are waiting for a permanent foster home to become available.
Usually a temporary foster home provides care for only 1-14 days.
Transport
Many of our dogs come from other parts of the state and occasionally from the
neighboring states around Minnesota. We have a team of transporters who will travel
to pick up these dogs and bring them back to our local foster homes. If you can help
by driving distances around the Twin Cities or further, we can use your help.
Events & Activities
We are looking for people to help raise awareness and visibility of Shih Tzu Rescue of
Minnesota at various events we participate in during the year. These include: Meet &
Greets with our foster dogs at a local PetCo, grilling and selling hot dogs at Cub Foods
Wienie Wagon, and our own Shih Tzu Rescue Reunion! Most of these events have
foster dogs attending, and all of them are fun and exciting! This is a great opportunity
for volunteers who do not provide foster care to participate in a STRMN event.
Fundraising
We always need help in identifying potential fundraising, corporate and private grant
sources, writing grants, and soliciting major donors. The costs related to rehabilitating
a foster dog far outweigh the adoption fees, and a rescue cannot survive on its
adoption fees and miscellaneous donations alone. A concerted effort must be made to
actively pursue additional funding. Volunteers with writing, marketing, or graphic
design skills can provide a tremendous service to STRMN through preparation of grants
or seeking and following through with alternate sources of funding.